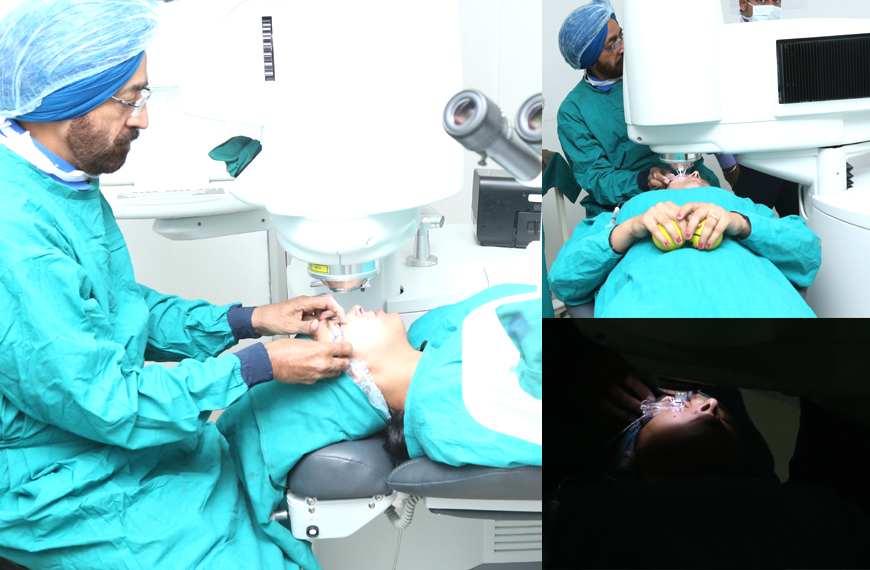 As the name suggests, the blade-free or bladeless IntraLase method does not use a blade [microkeratome] in the LASIK eye surgery procedure. Instead, it uses 2 distinct lasers to make the eye surgery more comfortable:

a femtosecond laser creates a thin corneal flap, and
an excimer laser, directed at the newly exposed eye surface, alters the shape of the cornea in the required fashion.

IntraLase is a type of femtosecond pulse laser that is ultra-short. Eye surgeons use the IntraLase femtosecond laser to create the protective flap over your cornea instead of the usual microkeratome (surgical blade), and if you're wondering, "femtosecond" means one quadrillionth of a second! (Yes, that's how fast the laser operates.)

Also known as the all-laser LASIK or IntraLASIKTM, this procedure takes 15-20 seconds per eye to create the corneal flap and approximately 10 minutes to complete the surgical process.

Unlike the excimer laser which produces argon fluoride pulses, the blade free IntraLase femtosecond laser produces near infrared pulses that do not get absorbed by optically clear tissue, making it safer for your eye.