Patiala Eye Hospital & Lasik Laser Centre
Patiala Eye Hospital is one of the most preferred eye hospitals located in the heart of the Patiala city, Punjab. Its mission is to provide excellent and equitable eye care services to all the sections of people of Patiala city, Punjab. We are now catering patients not only from Urban of Punjab, but also from the rural belt, Industrial belt complete. Approximately 100 patients daily in the O.P.D. and 3000 surgeries are carried out annually.

We started our journey way back in 1995. We added other specialties like Glaucoma clinic, Retina Clinic, Pediatric ophthalmology and contact lens clinic, Lasik with a sincere aim to offer our patients a complete solution in their town itself.
We at Patiala Eye Hospital & Lasik Laser Centre are consistently upgrading our facilities and technology in efforts to match the international standards of eye care and establish ourselves as a comprehensive ophthalmic care center.
Why Patiala Eye Hospital?
As the name suggests, the blade-free, or bladeless IntraLase method does not use a blade [microkeratome] in the LASIK eye surgery procedure. Instead, it uses 2 distinct lasers to make the eye surgery more comfortable:
This technology was approved by NASA after extensive review of the U.S. Navy's clinical data. The military has been at the forefront of investigating advanced LASIK, due to the extreme conditions military personnel, such as fighter pilots and marksmen, encounter.
Bladeless LASIK is the safest, most precise method available for creating the corneal flap as the first step in the laser vision correction process. The entire bladeless LASIK procedure takes about 10 minutes, and most patients experience a quick, virtually painless procedure. It offers the potential for 20/20 or better vision with improved safety.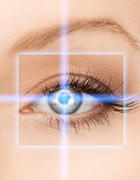 Our Vision
To be amongst the best hospitals in the Region. Patiala Eye Hospital understands that patients require a personal touch in order to recover fast and recover well. Our teams of doctors are highly friendly in nature and your every query will answered with a description in a polite manner. Providing optimum quality Eye care services with care is what we adhere.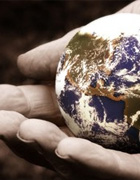 Our Mission
To Serve Humanity at Patiala Eye Hospital you will find our Ophthalmologists striving hard to enhance our services, but without increasing the cost of treatment. It is our primary goal to make sure eye treatment is not out of reach from the common man that is why we assure that convalescents receive the adequate care & attention at affordable prices. We believe in perfection, after all it is the matter in which your eyes are concerned, so we strictly follow the regulations. Every client means a lot to us and we pay special attentions to their suggestions to improve more & more.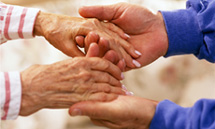 Our Aim
"To provide ophthalmic care to all needy people".